A list of links, largely stolen from a recent Reddit thread of useful sites no one knows about, is up on BuzzFeed. In turn, here are a few links from those lists I hadn't previously known (or had forgotten) about and think are pretty neat:
MerriamWebsterOnline's YouTube channel. "Ask the Editor" is a series of videos covering all kinds of word and grammar issues. The perfect YouTube playlist for language mavens in search of something to listen to while folding laundry. Latest video: "It is I" vs. "It's me."
The WriteWords Word Frequency Counter. Although it has uses for all kinds of writing, I'm thinking of running cover letters through it to check for commonly overused words like "responsible," "strategic," and "effective."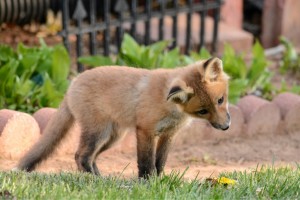 The Online Etymology Dictionary. The work of one awesome person, this would have helped me explain the clear derivative difference between "virgin" and "vagina" when it came up.
Print Friendly.  A version of this functionality should be built into every browser. Available as a handy bookmarklet, Print Friendly does what it says on the tin—clearing away clutter and images from websites while leaving nice, readable text for printing, emailing, or downloading as PDF. It's meant to save printer paper, and although it doesn't always succeed at reducing the page count, it does still make most web pages much easier to save, print and read. Actually, to be fair, it might save me printer paper after all—having clean, searchable PDFs of research materials may obviate the need to print some of them entirely.
Bonus party-time link: ViddyJam. Pandora-style playlist creation for YouTube music videos.