I tried out the recent changes at Lulu by publishing a series of books by Laura E. Richards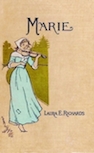 from the 1890s. The new publication process has a few changes, both good and not-so-good:
Now you can choose all aspects of your book format on the first page, and easily see which formats are acceptable for retail distribution by a green check symbol. You can also get information on available volume discounts, and the cover  measurements, including the spine width for your number of pages (important for cover design). There are more photos of the available cover styles  and bindings,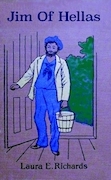 too. They have a distinction between "standard" and "premium" paperback formats now—you'll need to choose a premium format if you want retail distribution or cream-colored paper. There also seems to be less choice of paperback finish—the formats I've looked at so far are only available as glossy.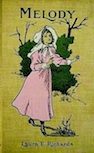 I also noted that for the new "standard" paperbacks, there do not seem to be any volume discounts available.
The Content Creation Wizard follows the book type selection page, and it is largely the same as it was before the recent (fall 2014) changes. As before, the Wizard defaults to sending you to the Cover Wizard for cover creation, but if you have some graphic design skills, you'll want to choose the advanced one-piece cover designer.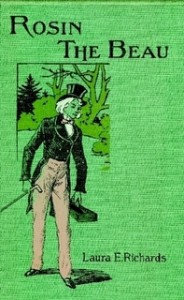 I made the Laura E. Richards books in the smallest available size: 4.25″ x 6.88″ paperback—Lulu calls it "pocketbook" size. They should be here soon, so I'll post about how they came out and how they compare to my previous paperback publications when they get here.
Editing these little stories in the public domain, using a variety of sources, gave me the opportunity to spend more time learning the ins and outs of Nisus Writer Pro, which I like as a word processor quite a bit so far.  It was also interesting to look over the differences between online versions of the books, and the errors that propagate through various digital versions. (For example, every digital text version of Marie I looked at, including a free Kindle version, was missing an entire chapter.) I usually started with a .txt version of the body text, and compared it as I went along to scanned PDFs to make OCR corrections and to try to replicate some typesetting styles.
It's been a fun project. I've enjoyed learning more about the work of a lesser-kown prolific and popular American author, and I'm already starting on another series.
Books by Laura E. Richards: New Pocket Paperback Editions